Cheers For First Kickabout Field In Central Texas
Austin, TX (November 18, 2016)
The International School of Texas (IST) in Austin showed off their new, environmentally friendly Kickabout™ field yesterday, in a ribbon-cutting ceremony with a large group of community members and local media. IST has the first Kickabout field in Central Texas. This new sports and playground concept is built by Hellas Construction, Inc., a nationwide sports construction company also located in Austin, TX.
Students, parents, the Lake Travis Chamber of Commerce, along with other local community members and representatives from Hellas Construction joined Tim Reilly, Head of School for IST, to celebrate the opening of the first Kickabout field.
"The ribbon-cutting was a huge success," said Reilly. "We are a very spirited bunch, so the children were excited about today's event. They had student cheerleaders from ages 3 to 10 years old, lined up with pompoms and the soccer team dressed in their uniforms ready to play a game. Reilly thanked the attendees for coming and contributors that made the Kickabout field and additional facility upgrades possible.
Reilly went through the benefits of the field and heard cheers from the crowd when he mentioned some features of the turf. "It was especially exciting for the parents and students to find out that this is the same turf the Dallas Cowboys play on," he said. He also explained how the Geo Plus organic infill was made from cork and coconut fibers and that no rubber was used. "The parents were ecstatic when they heard the field had organic infill and padding," Reilly said. The padding for the Kickabout field was provided by Brock USA. The Brock pad improves shock absorption for added safety and protection.
After a short speech from the Lake Travis Chamber of Commerce, they had the ribbon cutting and then the cheerleaders led a cheer. "It was the first time our cheerleading team performed in front of an audience, so I know they were particularly excited," Reilly said.
The soccer team then played an exhibition game, while everyone looked on. The children were thrilled to show various community members and media outlets their new facilities," Reilly said.
The Hellas Kickabout project at IST is built with top-grade recyclable Matix® Turf and a Brock USA shock pad, GeoPlus organic infill, a nailer board made from recycled P.E.T. materials (plastic bottles), and a foundation of locally sourced stone. The Kickabout play surface is also utilizing the existing rainwater collection system to irrigate the organic infill. The project was completed in two weeks.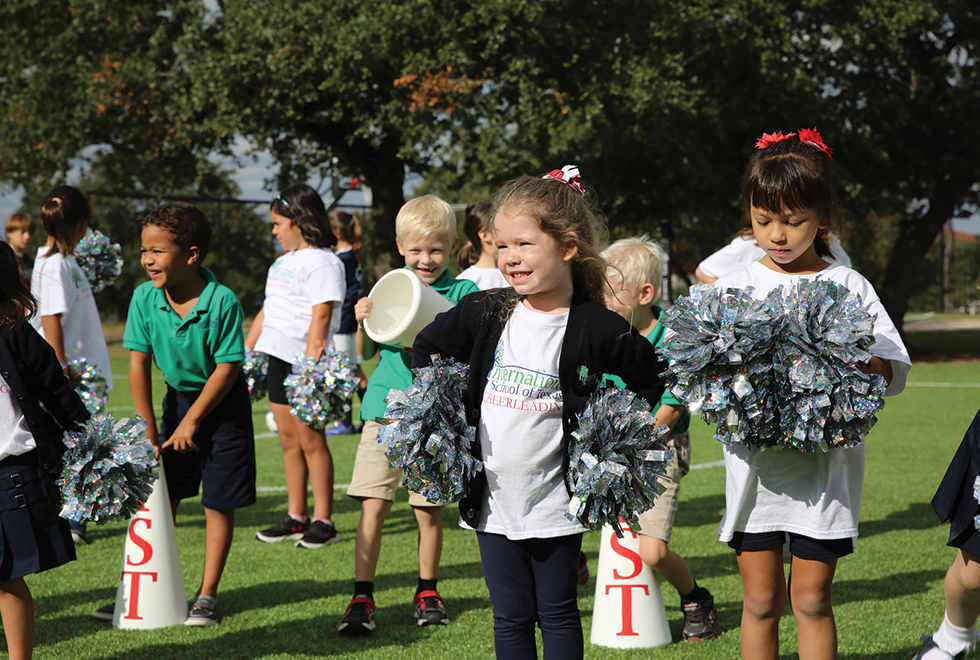 Cheerleaders celebrating the opening of their new Kickabout field from Hellas Construction.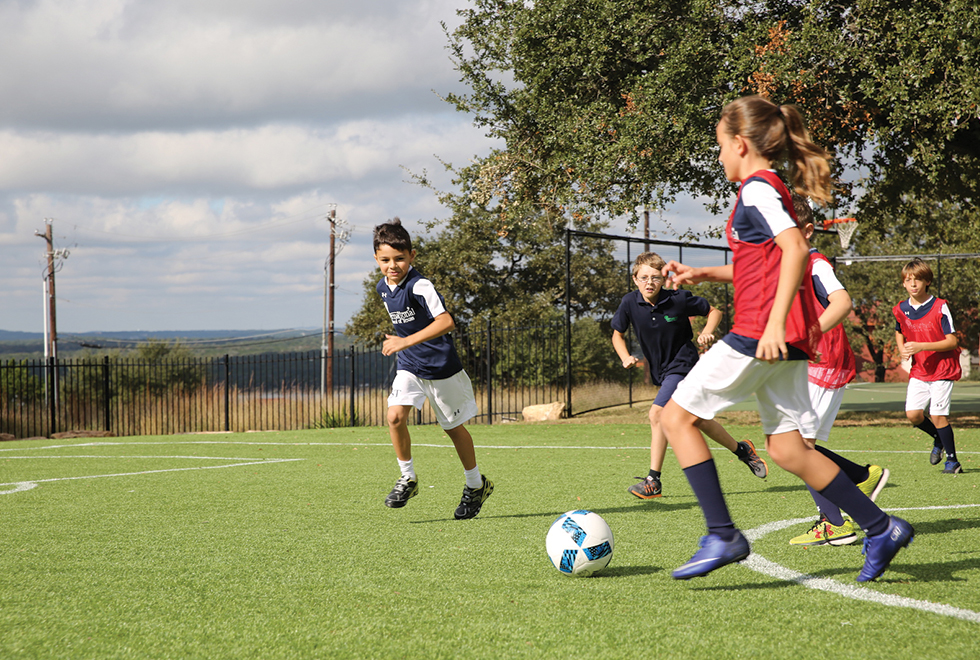 The IST soccer team playing a exhibition game on their new Kickabout field.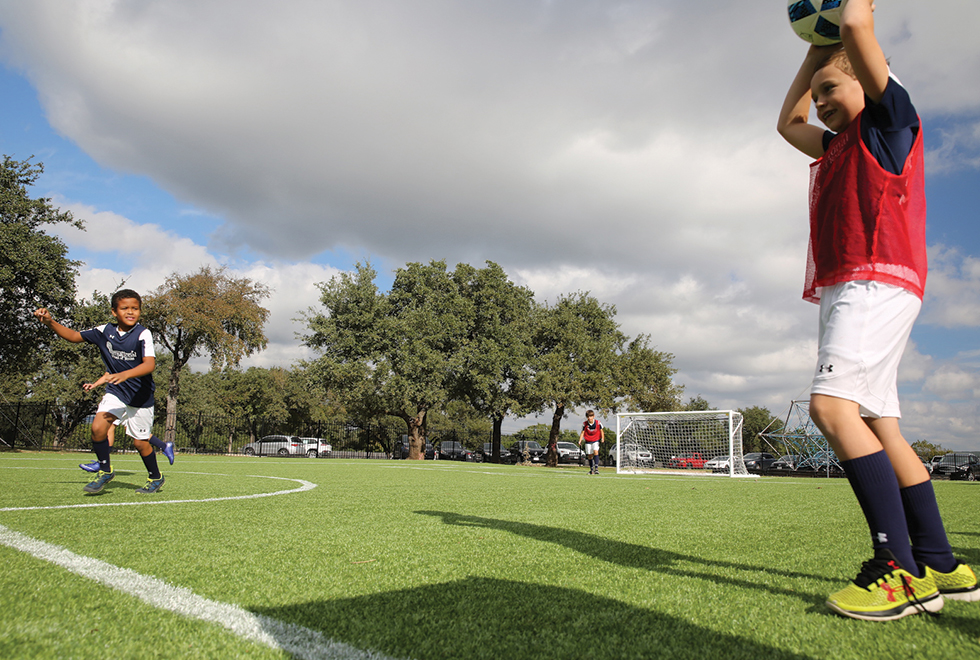 The IST soccer team during the exhibition game at the opening of their Kickabout field.